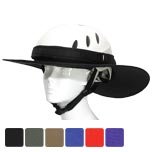 $44.95
Da Brim Equestrian Endurance Visor
Da Brim Endurance is a full brim visor for your Equestrian Helmet.
Da Brim is revolutionary UPF 50+ sun protection gear and adds 360 degree shade to your equestrian helmet. The equestrian endurance is our largest and most popular brim in our equestrian line.
Midnight Black
Texas Tan
Silver grey
Orange (ONLY 2 LEFT, THIS COLOR DISCONTINUED!
BLUE AND PURPLE were also permanently discontinued.
All have black under brim.
If your choice of color does not appear in the drop down list that col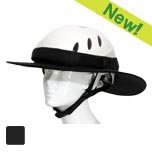 $44.95
Da Brim Equestrian Petite Helmet Visor
Da Brim Equestian Petite is a smaller version of the endurance full brim visor for your Equestrian Helmet.
Da Brim is revolutionary UPF 50+ sun protection gear and adds 360 degree shade to your equestrian helmet. The equestrian Petite is a better fit for smaller framed riders and offers better wind performance.
Midnight Black, Tan or Brown. All have black under brim.
If your choice of color does not appear in the drop down box it is out of stock.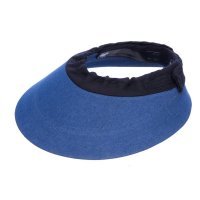 $36.00
This unique visor can be worn on or off your helmet! Protects form the sun's harmful rays.
This cotton EquiVisor protects your skin and eyes from the damaging rays of the sun while you ride.
Features & Benefits of EquiVisor:
large enough to shade your face and ears
doesn't obstruct your peripheral vision
machine wash and hang to dry
One size fits most.
Black, Denim, Navy, Khaki, Chocolate, Leopard, Jute
Only Colors in stock will appear in drop down list.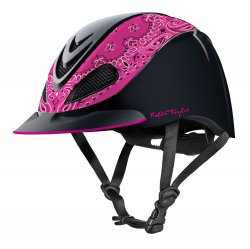 $85.00
Fallon Taylor Pink Bandana Troxel Equestrian Helmet
Fallon Taylor Collection Pink Bandana Helmet

Pink Bandana helmet has the Pink Cheetah liner.

Fallon Taylor exclusive low profile
Signature Designs
GPS II Dial Fit
Self Locking Buckle
ASTM/SEI certified

Small up to 7
Medium 7-7 1/4
Large 7 1/4 +
Priority Mail included in this item price.
Only sizes in stock will show in drop down list
Price: $89.95 Sale Price: $85.00 You Save: $4.95 (6%)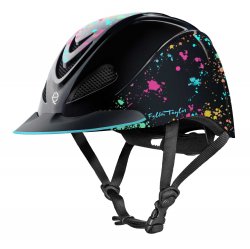 $85.00
Fallon Taylor Rave Splatter Troxel Equestrian Helmet
Rave Splatter Helmet has the Turquoise Zebra Liner

Fallon Taylor exclusive low profile
Signature Designs
GPS II Dial Fit
Self Locking Buckle
ASTM/SEI certified

Small up to 7
Medium 7-7 1/4
Large 7 1/4 +
Priority Mail included in this item price.
Only Sizes in stock will show in drop down list
Price: $89.95 Sale Price: $85.00 You Save: $4.95 (6%)