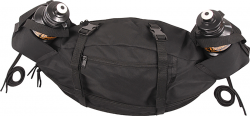 $60.00

2 available
Designed for endurance riders, low profile and contoured.
The front pocket is large enough for a slicker or jacket, while a rump warmer stows in the rear pocket for easy access. (Rump rug sold separately.)
Both secure with sturdy zippers.
Water bottle holders on each side.
Black Only
MSRP $66.99
Stablegear Price $60.00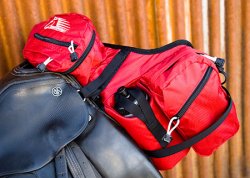 $57.00
Stowaway Deluxe Pommel Saddle Pack
The Stowaway saddle packs from Easycare Inc. feature a no bounce design, water resistant material, reinforced bound seams and extended zipper tabs.
Colors Navy Royal Blue Hunter Green Purple Brown Black in drop down list.
Out of stock colors will not show in list. Contact me to see when they are expected in. The ROYAL BLUE is now a bit darker.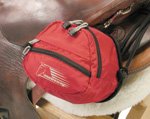 $17.00
The perfect complement to any hoof boot. This bag will hold up to two size #2 in Easyboots, Epics or Gloves or one #8 Trail. Plus, it has two extra compartments for accessories. Has a clip on top with tie strings to attach anywhere on the saddle.
Colors: Royal Blue, Navy, Purple, Hunter Green, Red, Brown, Black
Only colors in stock will show in the drop down list.