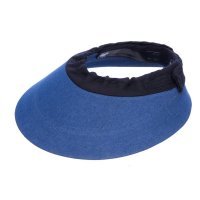 $36.00
This unique visor can be worn on or off your helmet! Protects form the sun's harmful rays.
This cotton EquiVisor protects your skin and eyes from the damaging rays of the sun while you ride.
Features & Benefits of EquiVisor:
large enough to shade your face and ears
doesn't obstruct your peripheral vision
machine wash and hang to dry
One size fits most.
Black, Denim, Navy, Khaki, Chocolate, Leopard, Jute
Only Colors in stock will appear in drop down list.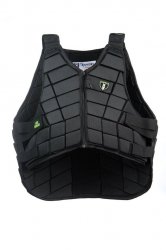 $269.00
Tipperary Competitor II Long Equestrian Safety Vest
The competitor is ASTM Certified.
Lightweight yet has superior impact absorption.
The "Long" version covers more rib cage in the front, NOT a longer spine.
Black mesh only.
Chest Size:
Extra Small 28-30"
Small 32-34"
Medium 36-38"
Large 40-42"
XL 44-46"
Only sizes in stock will show in drop Down List. SHIPPING INCLUDED!